Michael and I had an impromptu mini-day trip today to Orange and Rockland counties in New York State. Our goal was to cram in the summer experiences we didn't have this year, and it was a success!
We discovered some cute little towns:
Nyack
and
Suffern
, went to the
Orchards of Concklin
in
Pomona
and bought locally grown fruit, drove the alluringly titled Seven Lakes Parkway through
Harriman State Park,
and took a walk around
Lake Sebago
.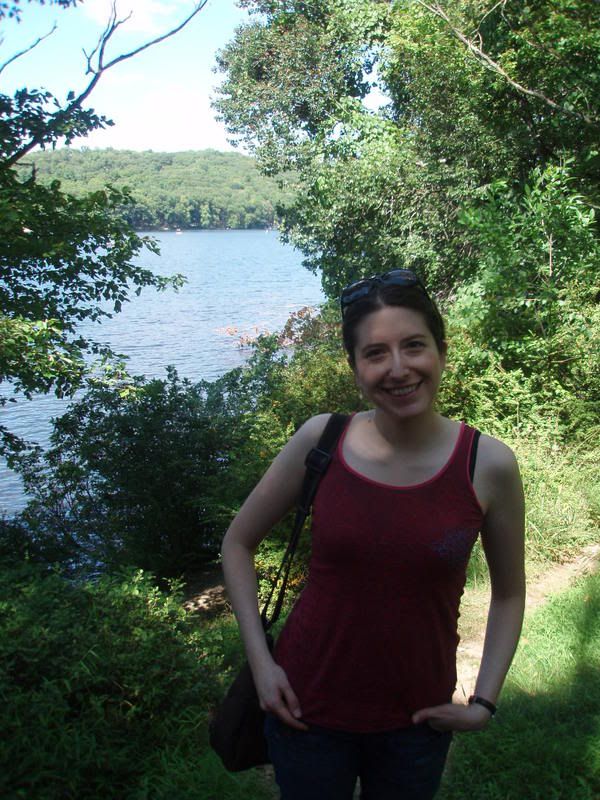 There's me out in nature!!! So refreshing for a city girl like myself. Even though it was only for a few hours, it definitely helped recharge my batteries.
Who knew that you could get to a state park in about an hour's drive from us? We'll definitely have to return sometime in the fall, hopefully for some apple and/or pumpkin picking to boot.
Michael and I had some tasty eats along the way. In Nyack, we had Lunch Part I at The Runcible Spoon Bakery. We saw how popular the place was (cyclists -- whom we had seen all along the beautiful drive up -- were spilling out of it), so we decided to give it a try. I had a positively scrumptious half wrap sandwich with black bean hummus, red onions, roasted red pepper, and lettuce, and Michael had an egg, cheese, and sausage sandwich on a fresh baked croissant.
Then, after building up an appetite from our walk along the lake, we found a restaurant for Lunch Part II: Doña Maria Mexican Bistro in Suffern. This was a narrow, old-fashioned diner that had been converted into a Mexican restaurant, complete with bold red walls, sombreros, colorful wall hangings, and more. We indulged in delicious brunch fare, including fiery chilaquiles. Mmmm.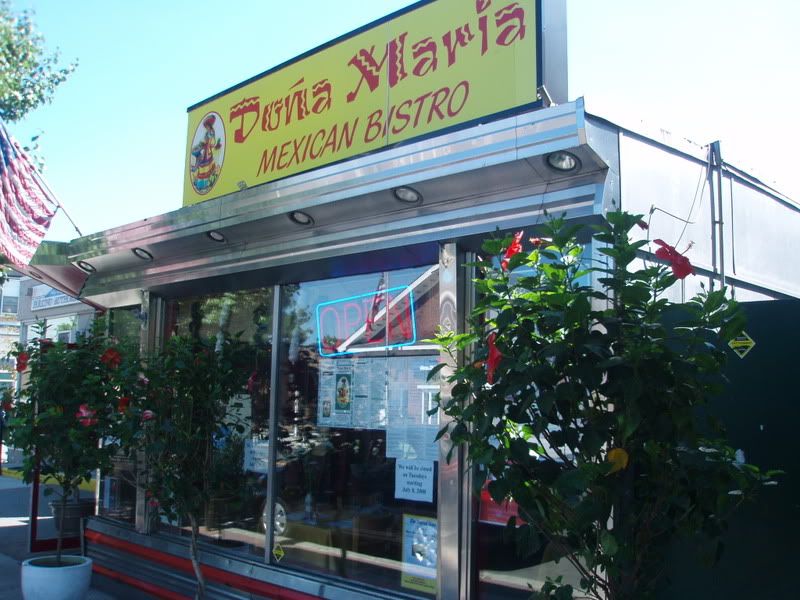 It was a perfect day: almost cloudless skies, temperatures in the low 80s, and a buffer day ahead of us and behind us shielding us from work. Unfortunately, Michael is still on call; but thankfully, the pager did not ring.