Today was a day of goodbyes...although I´m hoping to meet some new guests tonight over drinks and dessert around the fireplace. I said goodbye to Sally and Glenn, as well as Irene and Janice. Unfortunately, poor Irene wound up getting locked in her bathroom this morning, and a locksmith wasn´t able to come for several hours! At least it was a good reminder never to take doors for granted.
I took the public bus into downtown Guadalajara after breakfast. I figured I really had to at least give the city a look, since I did fly into it. As it turns out, it wasn´t really what I was looking for during this vacation. I think the big thing was that it was so urban. Since I´m a city-dweller, I just wanted more peace and greenery. The cathedral wasn´t really my cup of tea, and nor were most of the other attractions.
But I did have two unexpected delights. The first was a long dancing fountain in one public square: Plaza Tapatia, I believe. Music was playing, the individual water spouts shot water in the air with acrobatic grace. A number of families enjoyed the spray of the water under the hot sun. Kids screamed and played, and people took family photos. The fountain show was actually quite impressive, and the family, summer feeling caused me to live absolutely in the moment.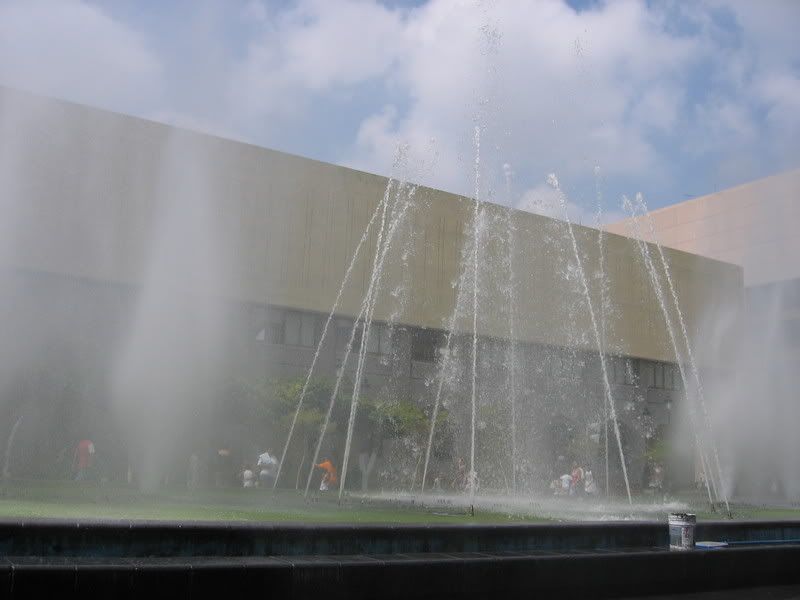 Then I went to the huge city market, Mercado Libertad. This is where everyone does their everyday shopping. I have been to a number of markets around the world, but this was the most impressive. Not only were there stalls for the usual things, such as clothes, watches, fruits and vegetables, baskets, perfumes, knock-off DVDs, etc., but there were also a number of high-end merchants. You could buy saddles, cowboy boots, quality hats, silver spurs, as well as expensive stereo equipment, iPods, and fancy sneakers.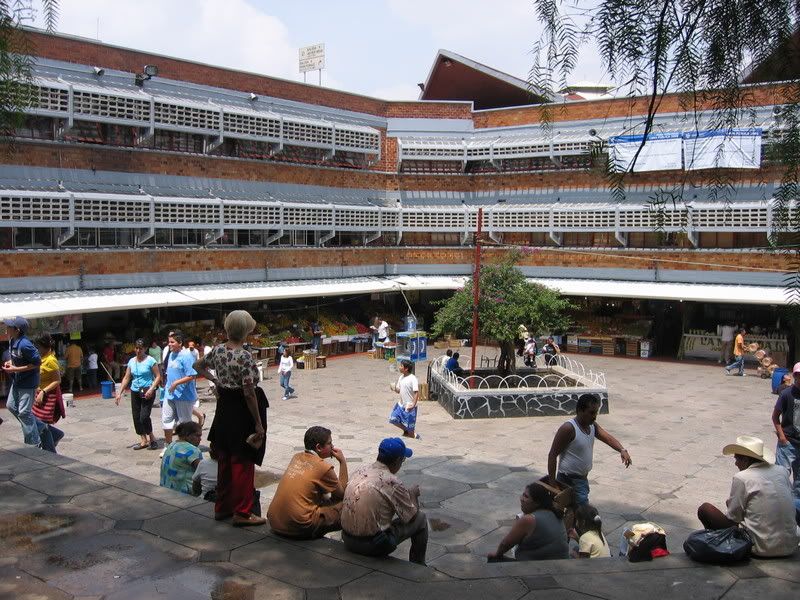 This was an absolute highlight to see all the things real Guadalajarans shop for, the way they shop for them.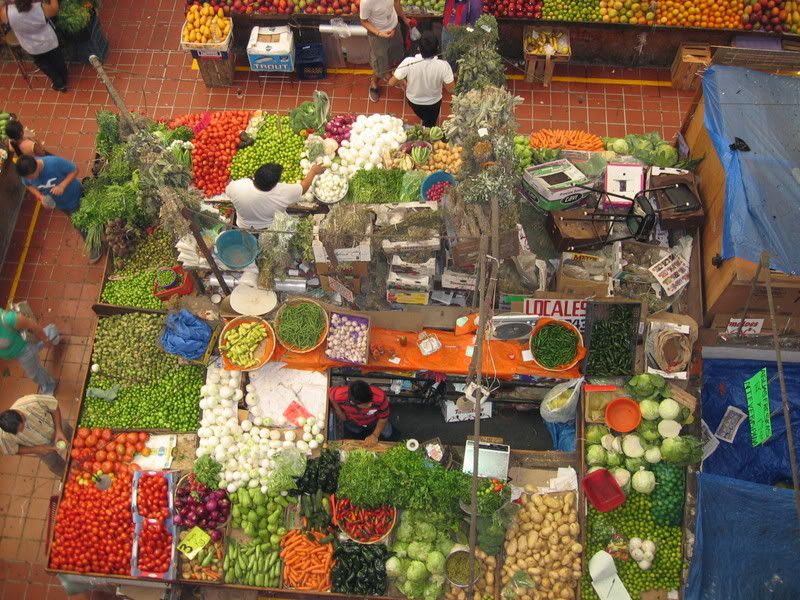 Mom, you wanted a supermarket? Here you go!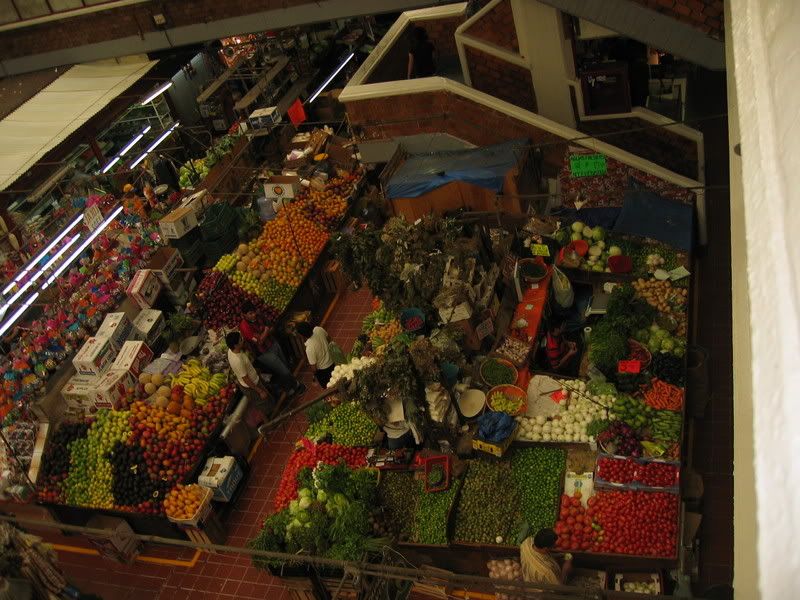 After the market, I made my way back to the center of town. I went through a street of fancy boutiques for wedding dresses, quincanearia dresses, and christening gowns. I could not believe the prices! You can get a fancy wedding gown for less than $400, and an elaborate christening gown for less than $50.
If anyone is planning a wedding, as well as a trip to Mexico, you might want to consider buying a dress while you are down here!
This really is the place to shop. In all of my travels, I have never seen so much different, great stuff for very low prices. The diversity of the handcrafts done in this area is amazing. It´s no wonder that professional buyers from the world over come to the Guadalajara area to make purchases.
Tlaquepaque, the town where I´m staying, has the high-end stores with incredibly lavish merchandise. Today, I went to a grand boutique called Antigua de Mexico. You can buy massive, hand carved armoirs, benches, doors, and more for just a few thousand dollars. I shudder to think how much they would cost in the US. Of course, you do have to ship them home. But still, the things I saw I could imagine going for tens of thousands in New York.
Tomorrow is market day in nearby Tonala. Even though I have already done a lot of shopping, this will be a sight to see. I´ve seen the town twice now not in market day, and it was absolutely full of wares. I´m going to have to see the market to believe it!