I just got back from a day trip to Lake Chapala, where I visited the towns of Chapala and Ajijic (ah-HEE-heek). The lake is about 45 minutes away from Tlaquepaque, so it made a very nice trip.
First Luis, who was our driver for the trips earlier in the week, took me to Chapala. This town of about 10,000 inhabitants is the more Mexican of the two. On the shore of the lake, I watched as people set up food and souvenir stalls. Mexican tourists walked down the pier to wait for boat rides.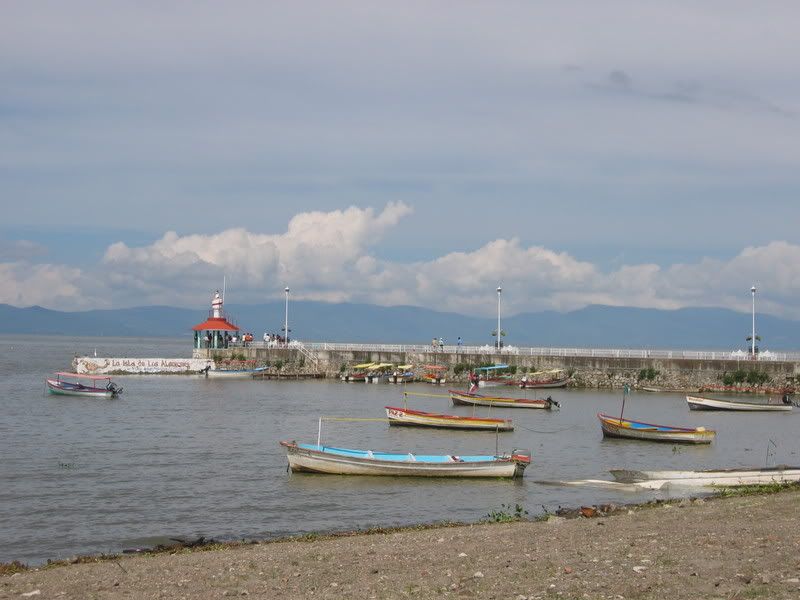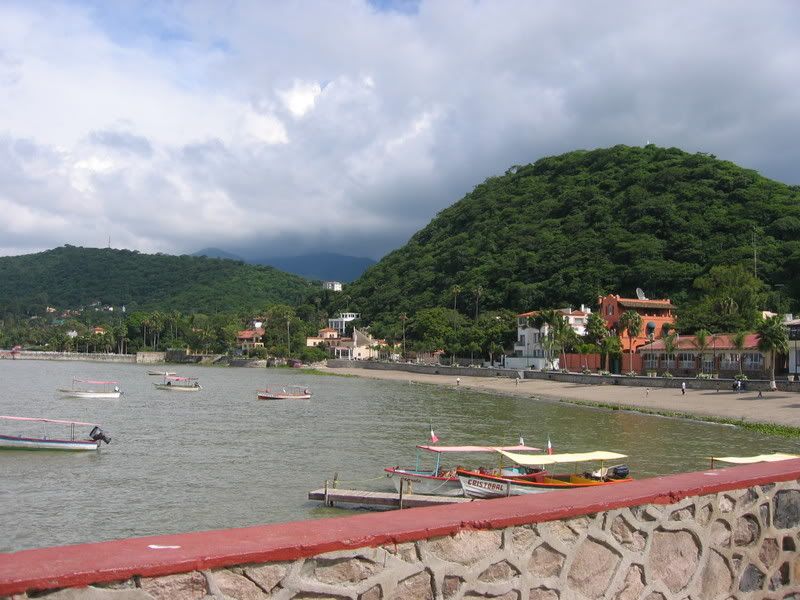 Then Luis took me to some of the neighborhoods in Chula Vista, between Chapala and Ajijic, where a number of Americans and Canadians have retired. I was amazed by the grandeur of a these villas and their fabulous views.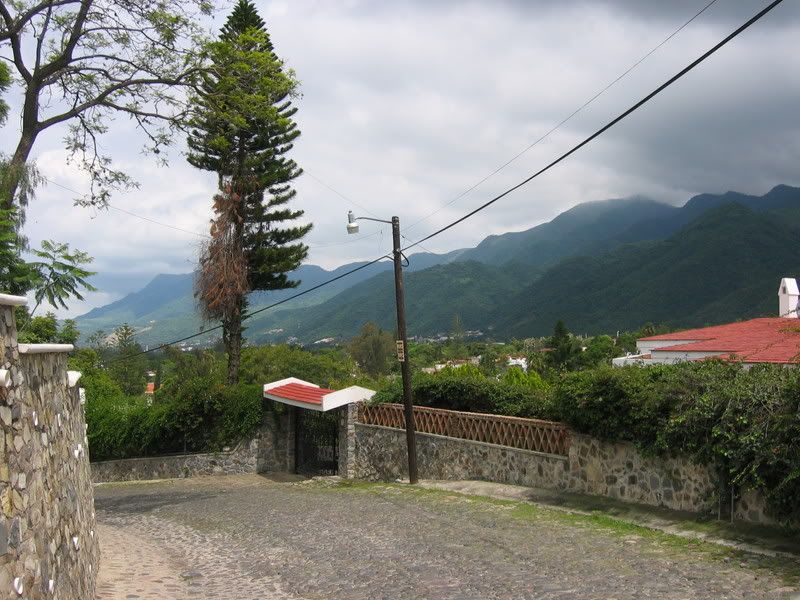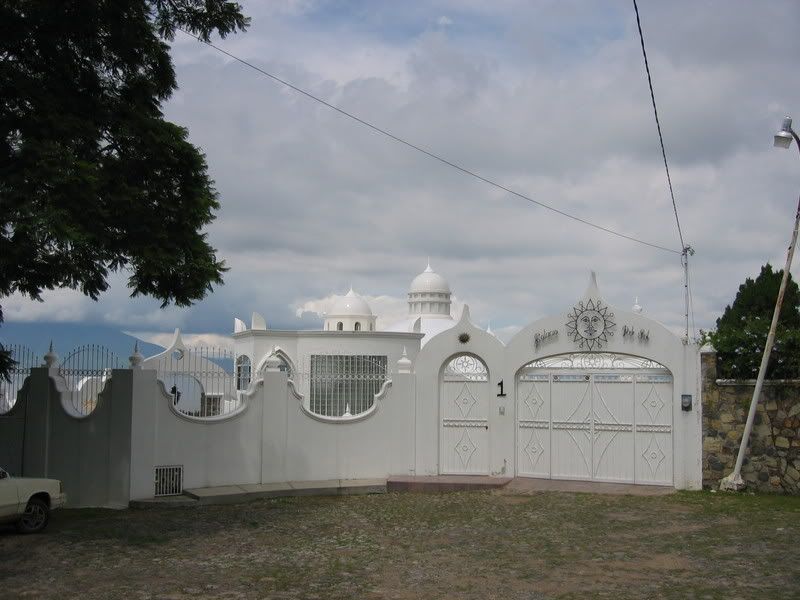 Finally, we went to Ajijic, a town of about 5,000 residents, where I was able to have a bite and walk around. This place is so relaxing! Imagine the conveniences of a backpacker town in Latin America (cafes and small restaurants with international menus and ambience geared toward Americans and Canadians), but yet more upscale because the clientele are retirees with money. Ajijic is artsy and whimsical and colorful.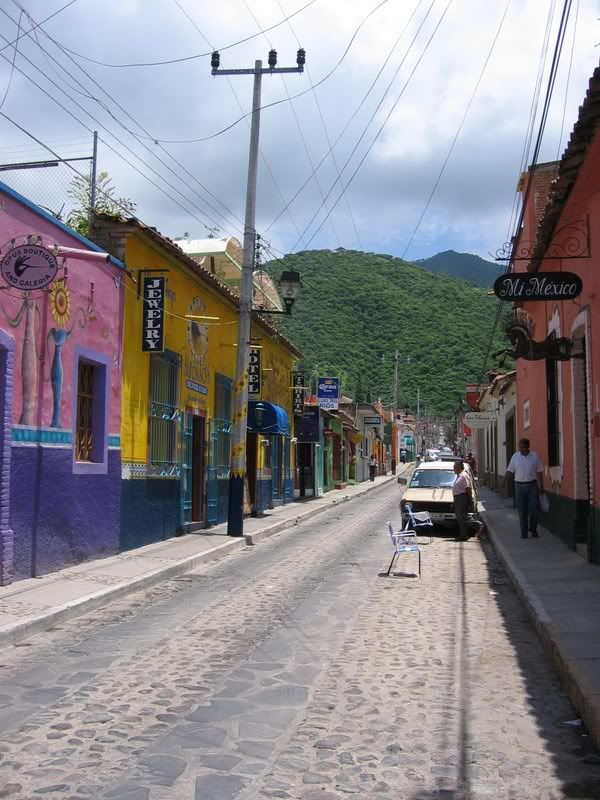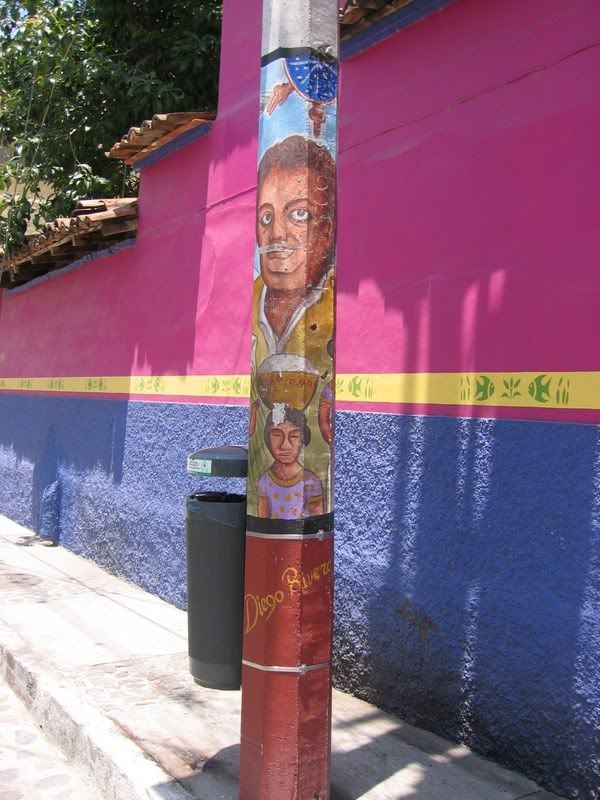 The residents take pride in keeping it clean, as you can see signs all over town reminding people not to litter.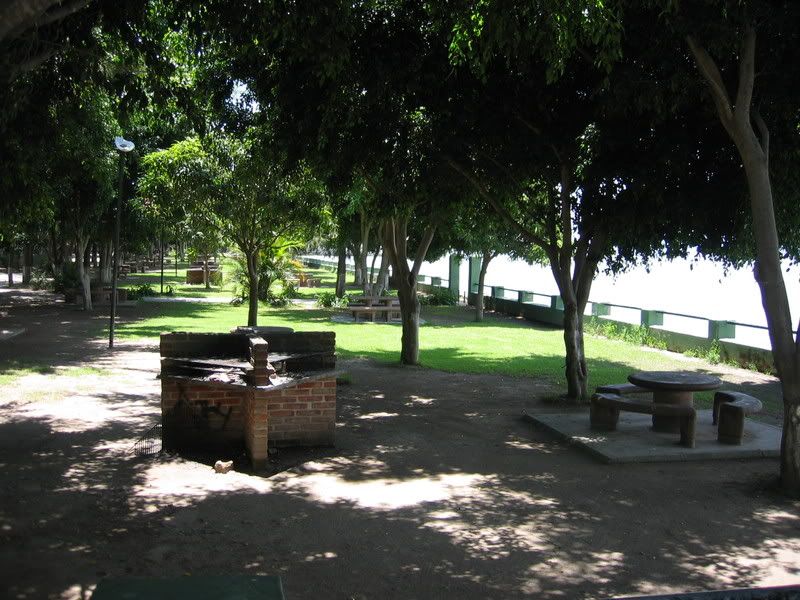 By the lakeside, there are an array of tables and grills for picnickers.
It was great to just relax on the pier, where there was a donkey at the bar for some reason!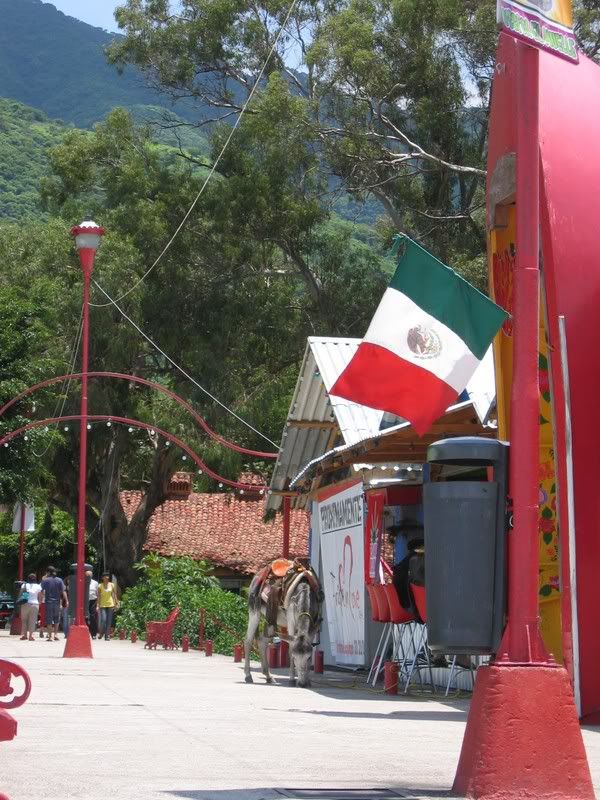 There were some more fabulous villas right in town.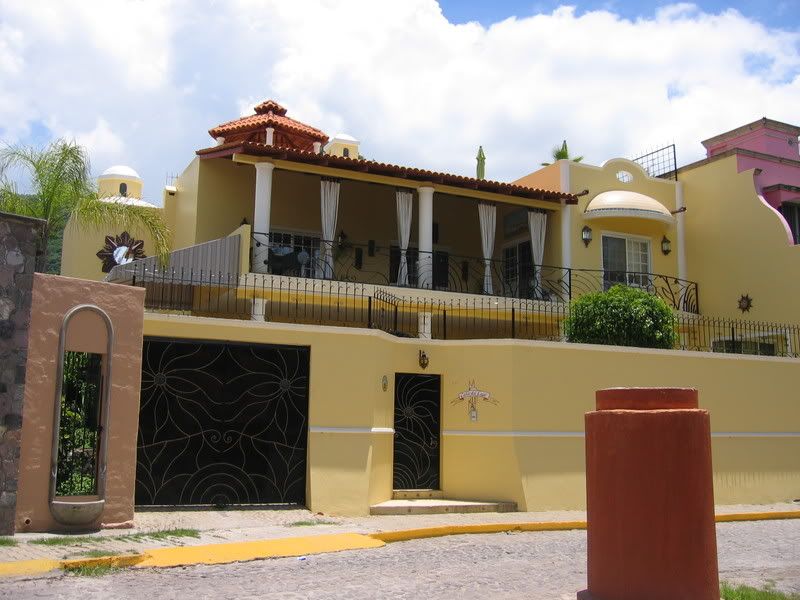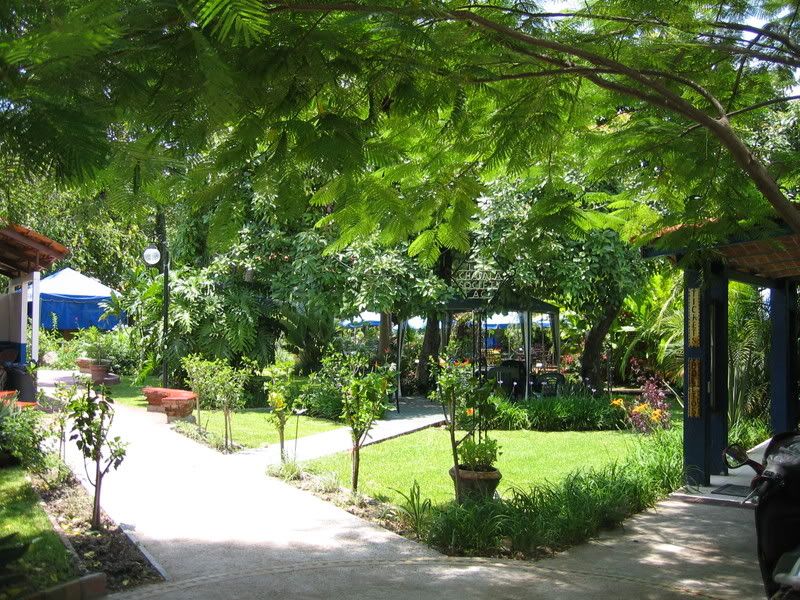 I only had a few minutes before Luis was going to pick me up, but I did get to speak to a very friendly woman there. She had been a business owner in Granada, Nicaragua (a place I visited in 2005) for four years, but now she is in the process of moving here. She told me how much friendlier the people are in this area. And the society is a great community center. Apparently, there are up to 100 people meeting and visiting in the garden on any given morning. It certainly was a lovely place.
Finally, Luis returned me to Casa de las Flores. I got to meet his wife and four children.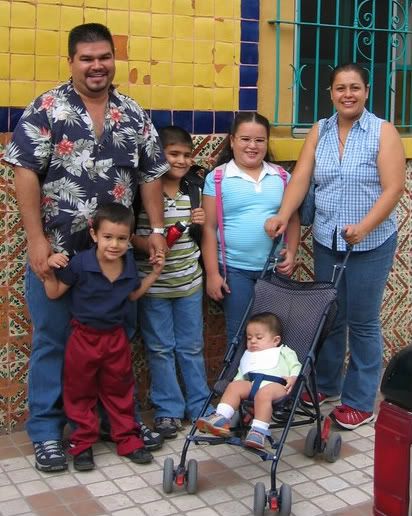 It´s hard to believe that my vacation is coming to an end. There have been so many wonderful things I´ve seen and done here. But I will be VERY happy to see my husband soon!
Once I get home, I will post some more detailed information about my trip, so you can plan one of your own, should I have whetted your appetite for Mexico! I will also be posting more pictures, and of course, I will have my giveaway drawing! I hope to hear from you soon!