I´ve got time today for a bonus entry! I´m continuing to enjoy staying at
Casa de las Flores
, an outstanding B&B in Tlaquepaque, just outside of Guadalajara, Mexico. Last night, I met some great new people:
Barry and Bill
from Arizona and
Penny and Susan
all the way from Alaska. Unfortunately, Penny and Susan are already gone, but some new guests have arrived, and I hope to talk to them tonight.
Here are some photos of Casa de las Flores.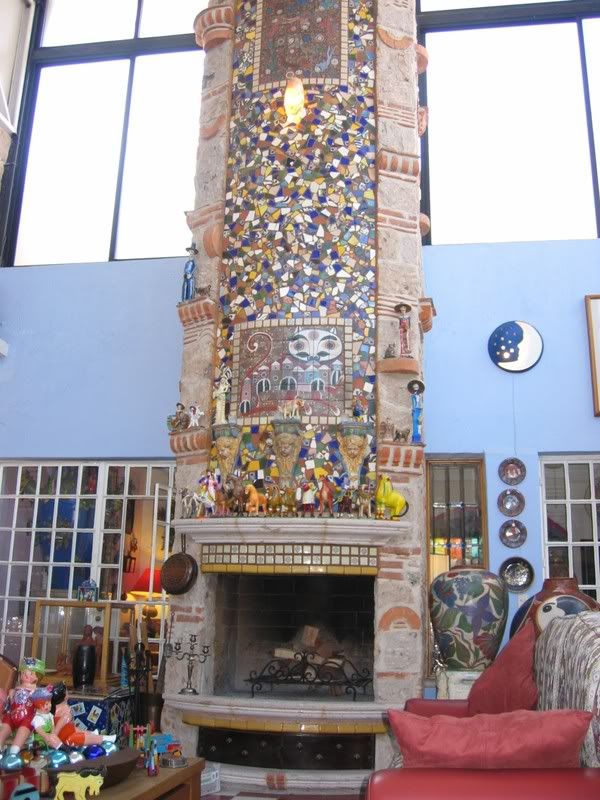 The indoor living room, complete with super-tall fireplace.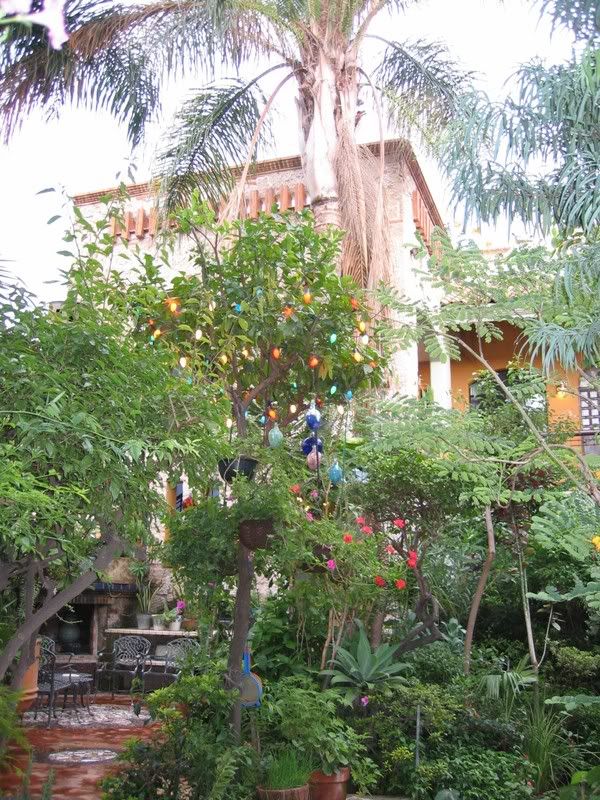 The path to my room.
A gathering nook.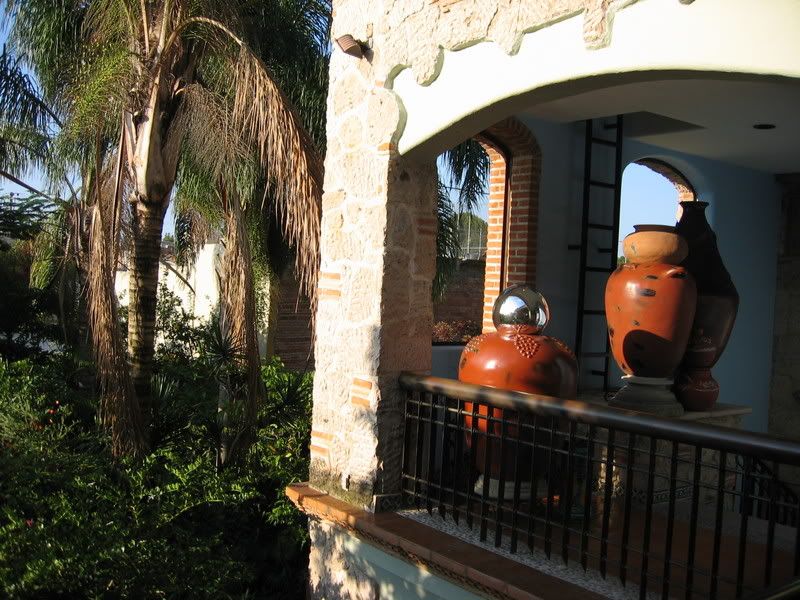 View from my room.