I have already met a number of wonderful people here, including Florence and her husband from Colorado, Glenn and Sally from Tasmania, Richard from South Carolina, and Diedra and her mom from San Diego. Not to mention our wonderful host, Stan! I will be writing more about them later.
Today, I went on an artist studio tour in nearby Tonala. Some pictures: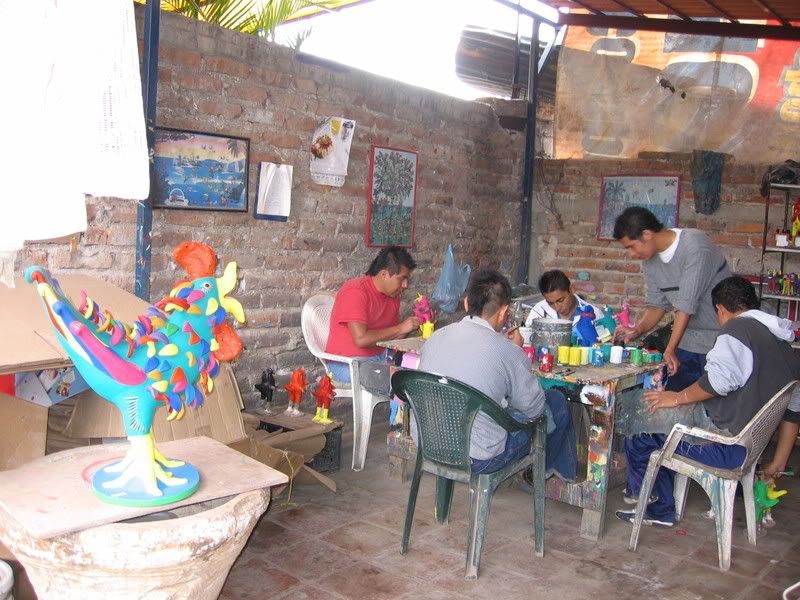 The Ortega studio. All of the studios were also the homes of the artists and their families.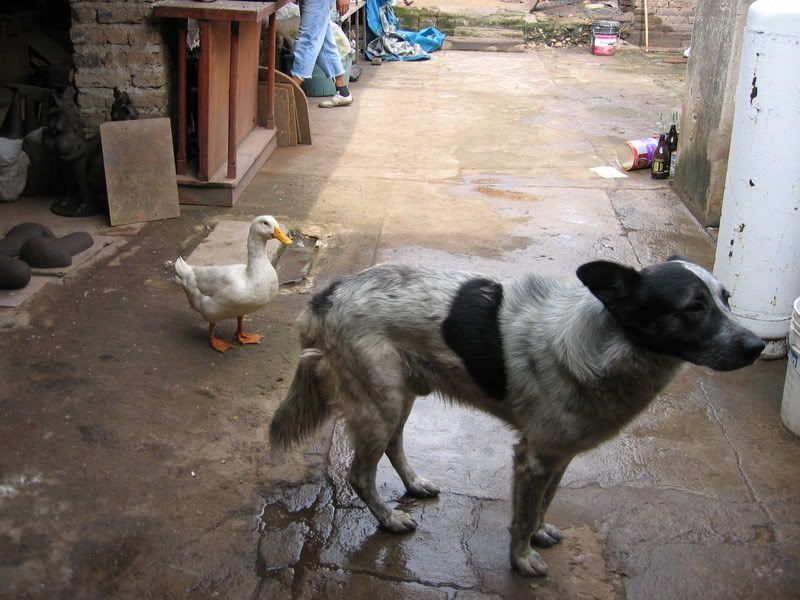 The Ortegas´pet dog and duck!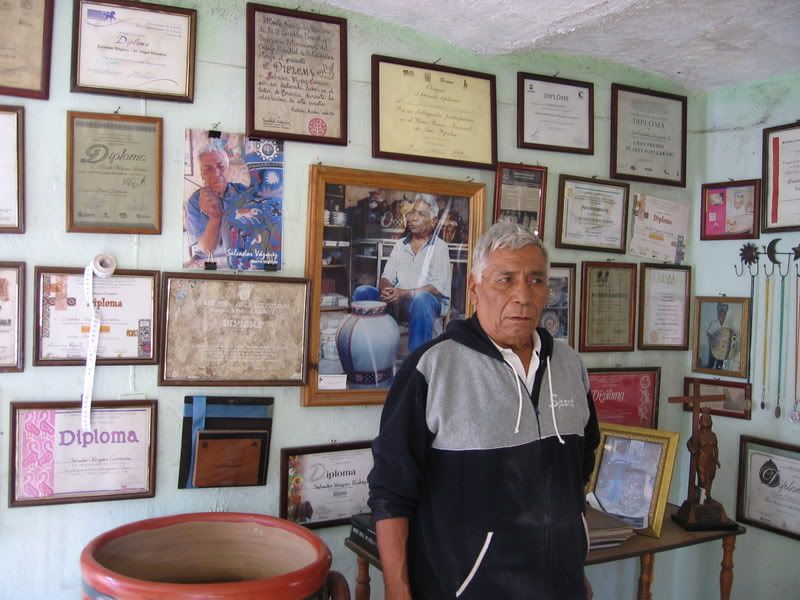 A very decorated artist, Velasquez, I believe.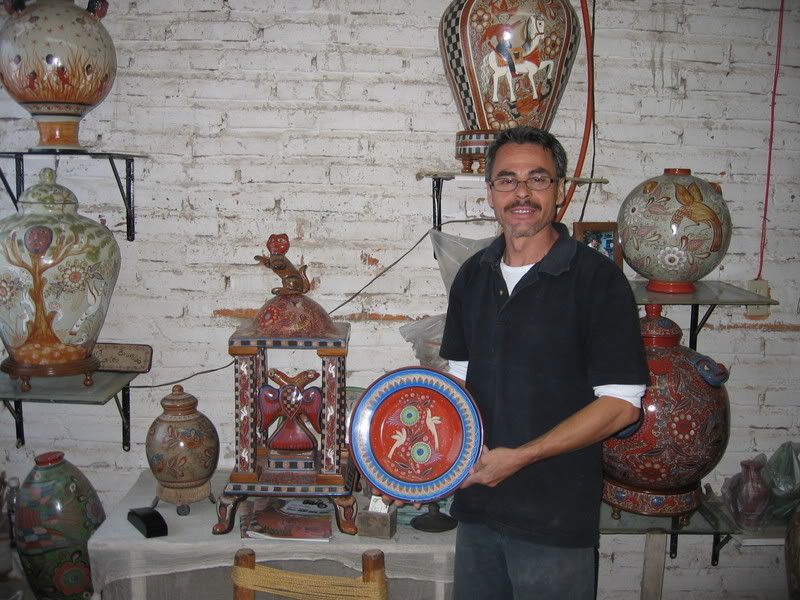 A gorgeous workshop. I´ll have to check the name of the artist. Sweetie, see the plate he´s holding? How´s that for our living room?



I waited out a torrential downpour back in Tlaquepaque at Cantu, where I spoke with the lovely Patricia. Check out all the different kinds of tiles available!