Although I am very happy to be home with my husband, I greatly miss
Casa de las Flores
! This B&B truly is something very special. Since I didn't get a chance to post an entry just on my accommodations earlier, here is a more detailed account.
Here is my room. It had an extremely comfortable bed and a small sitting area.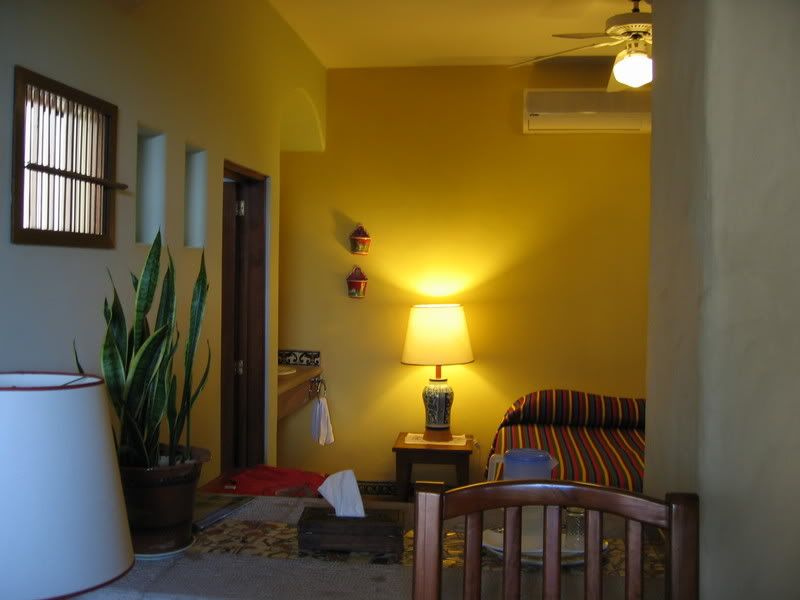 There was folk art in the room, including these great pieces over my closet.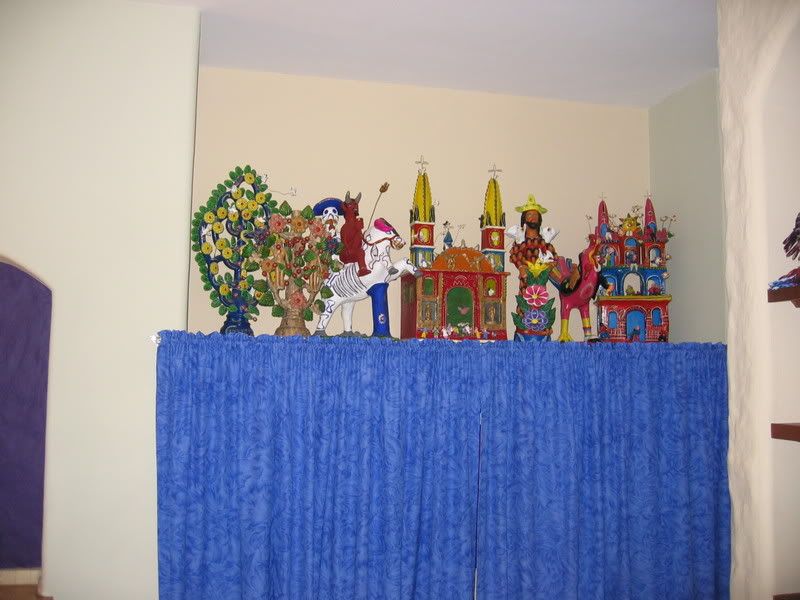 My room looked out on the lovely gardens.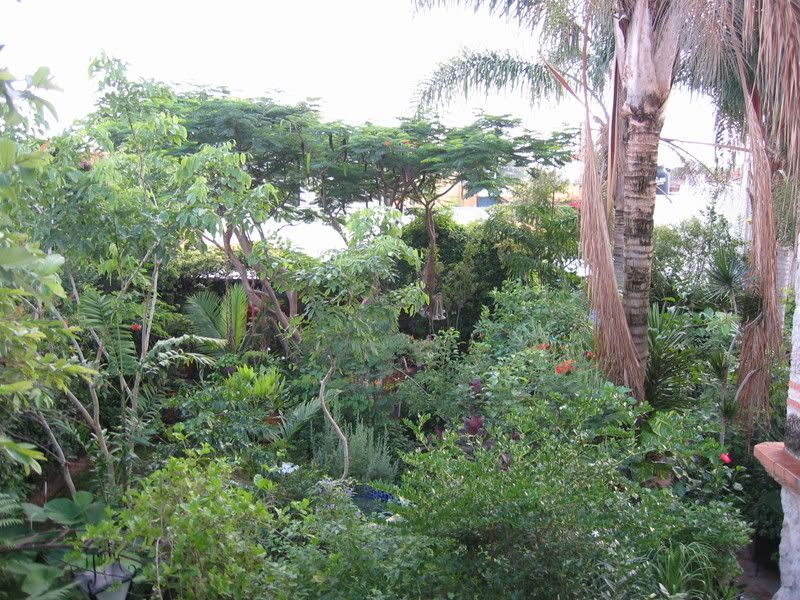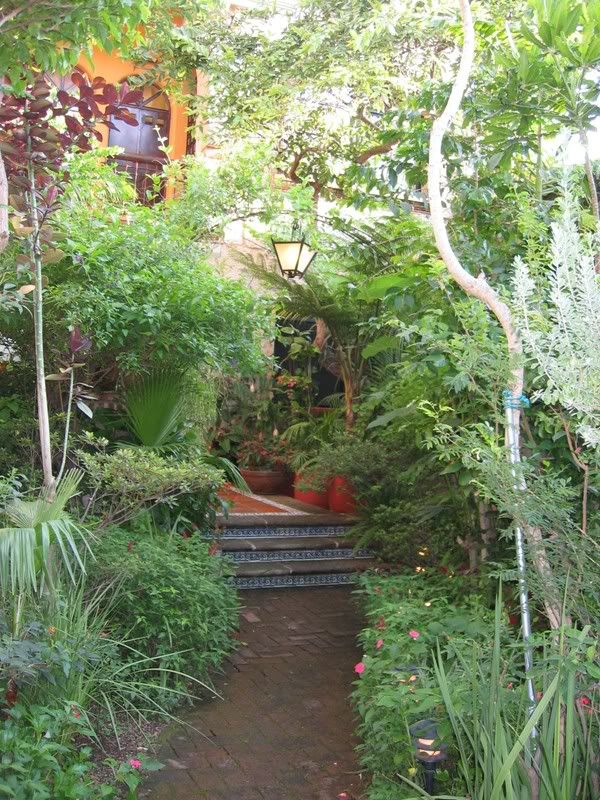 Walking from my room, I went to the patio.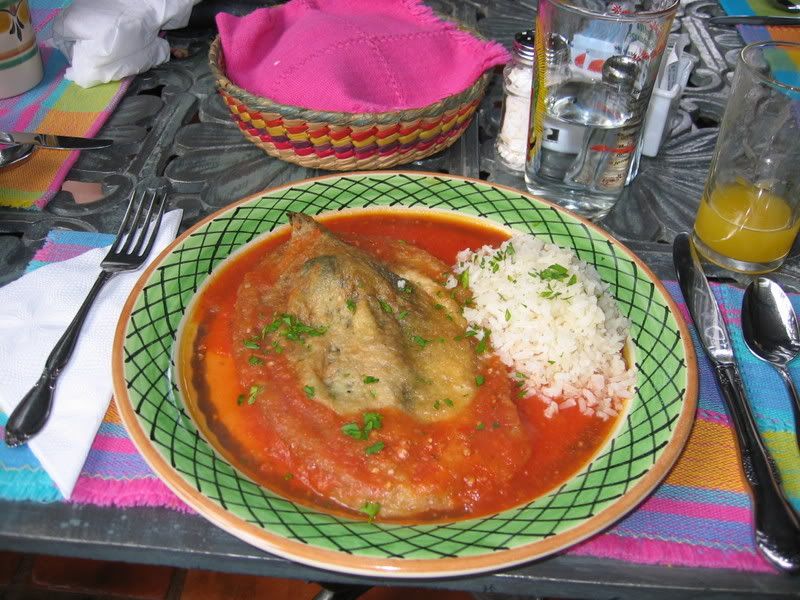 Our host and chef for the breakfasts and desserts was the wonderful Stan. Here, he is showing us a special way to poach an egg.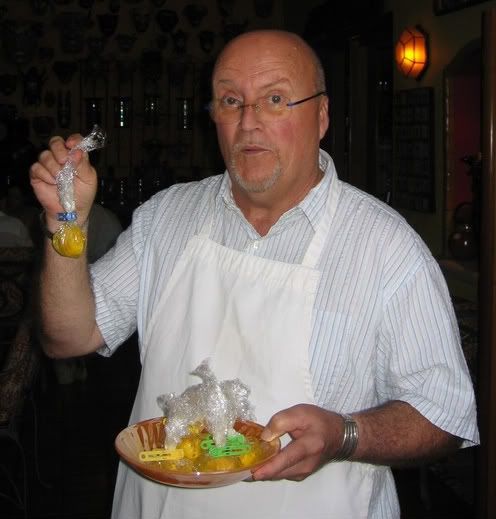 Every other day, Stan would make a gourmet hot breakfast. The other days, we had a delicious selection of cereal, scrumptious yogurt with toasted pecans, breakfast empanadas, fresh fruit, and juice. Over breakfast was how I met Glenn and Sally last Sunday.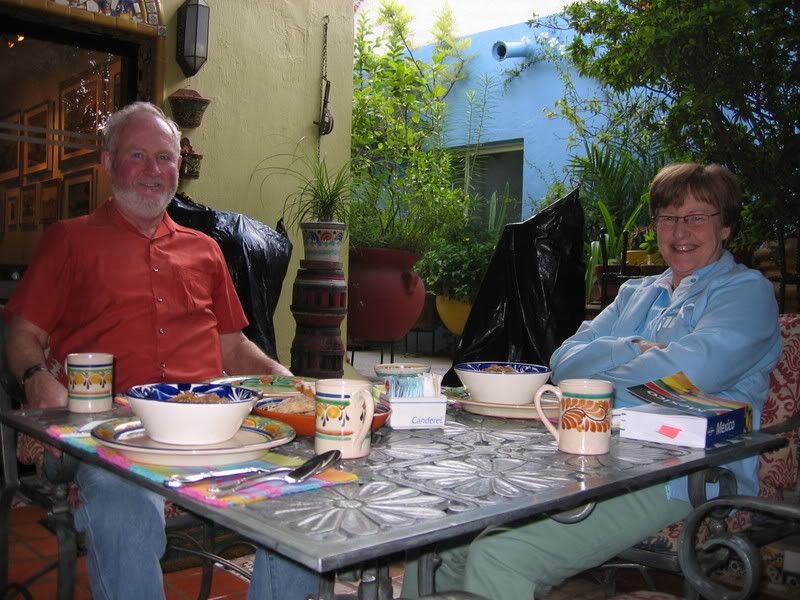 The best part about Casa de las Flores was the people I met, both the hosts, Stan and Jose, and all the wonderfully warm, interesting, and well-traveled guests.
One evening was quite chilly, and a bunch of us sat around the fireplace in the reception/sitting area. Everywhere you look there are different kinds of art.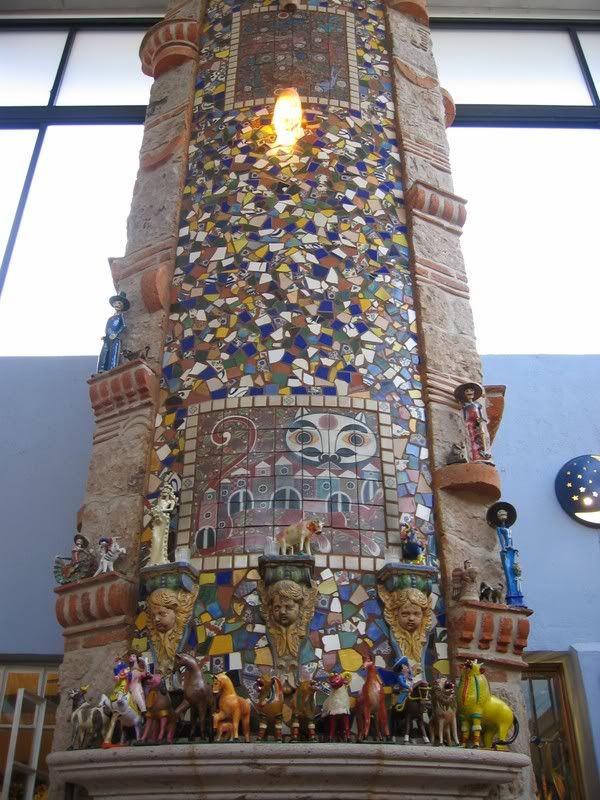 I definitely hope to return, and I would love to keep in touch with the new friends I made. Here are Barry and Bill from Arizona, after we had dinner at El Nahual my last night.
My room cost about $111 USD total per night, and that included breakfast and dessert, as well as coffee, tea, and purified water available all day, use of a communal laptop or free wireless, and lots of great travel advice and personal assistance from the hosts and staff. The connections I made and the conversations I had, of course, were priceless. I know you can definitely find less expensive places in Mexico, but given everything Casa de las Flores offers, I think it's a heck of deal!