I'm going to be wrapping up my coverage of my trip to Mexico on Monday. Before I do, I want to give you all a little bit more of what caught my eye while I was down there. Here are some my favorite pictures that I have not yet posted.
Statue of Pope John Paul II outside the very popular parochial church in Tlaquepaque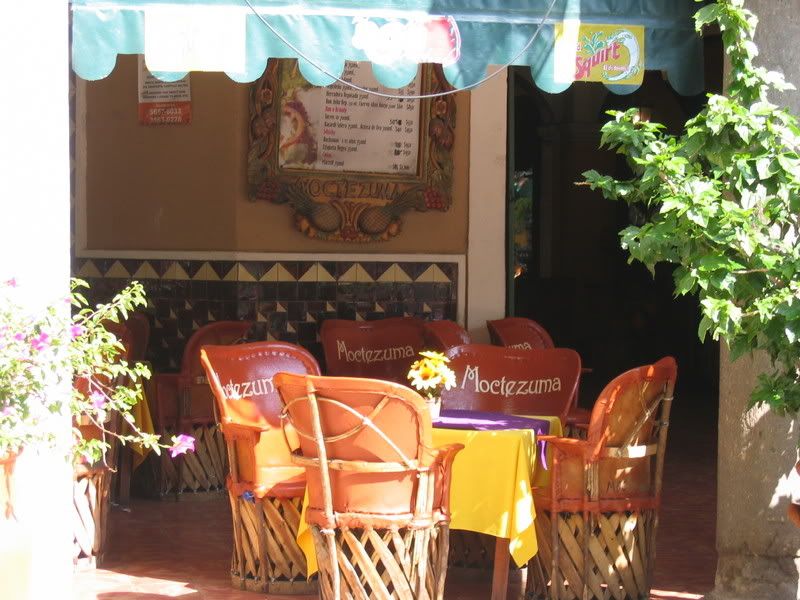 Outdoor seating at an El Parian restaurant in Tlaquepaque.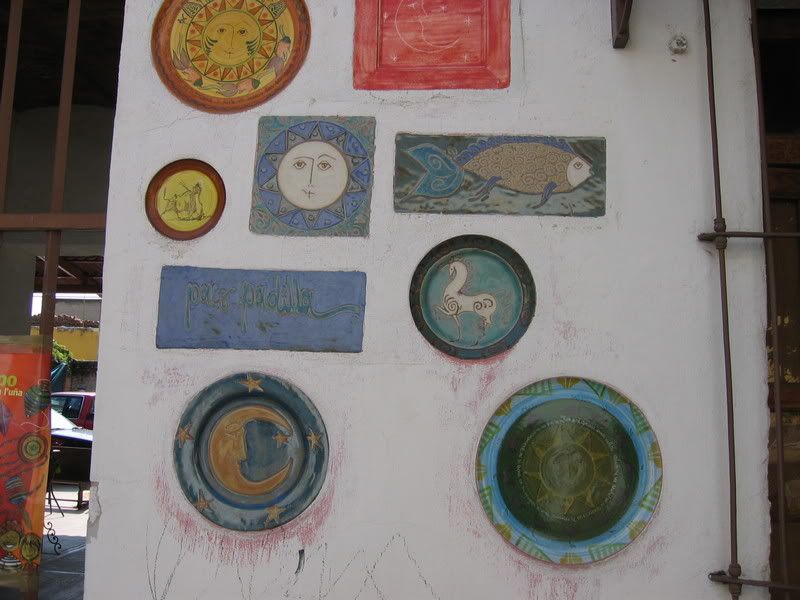 The outside wall of an artisan's workshop in Tlaquepaque
One of the amazing carved doors in Tlaquepaque

Part of a tile mural on Avenida Juarez in Tlaquepaque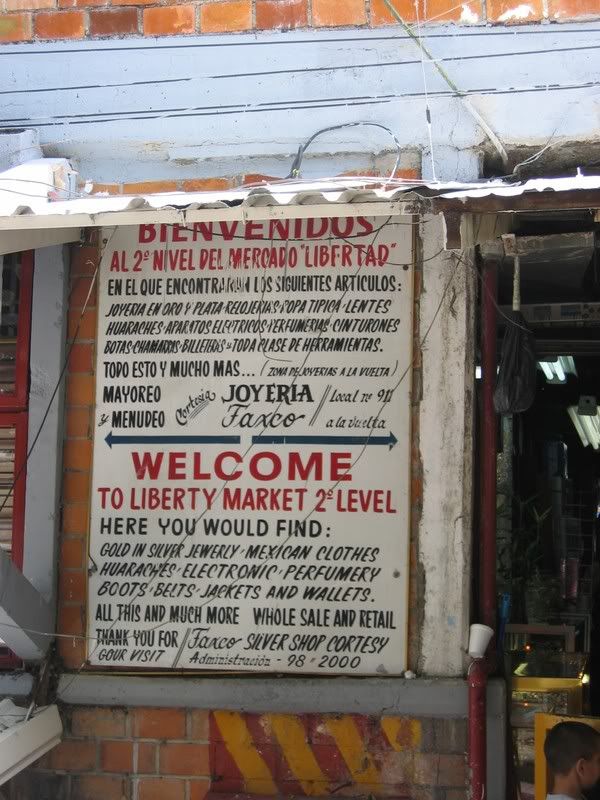 Bilingual sign at the Liberty Market in Guadalajara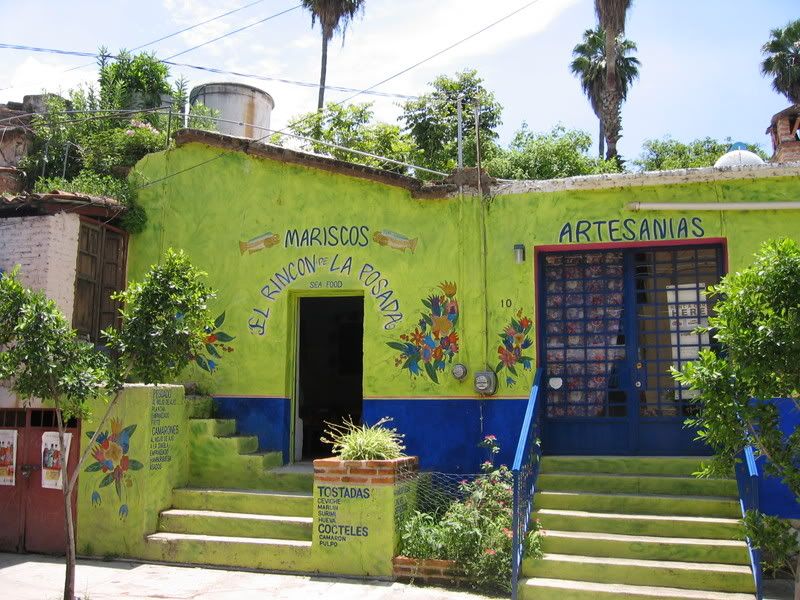 A very colorful restaurant and shop in Ajijic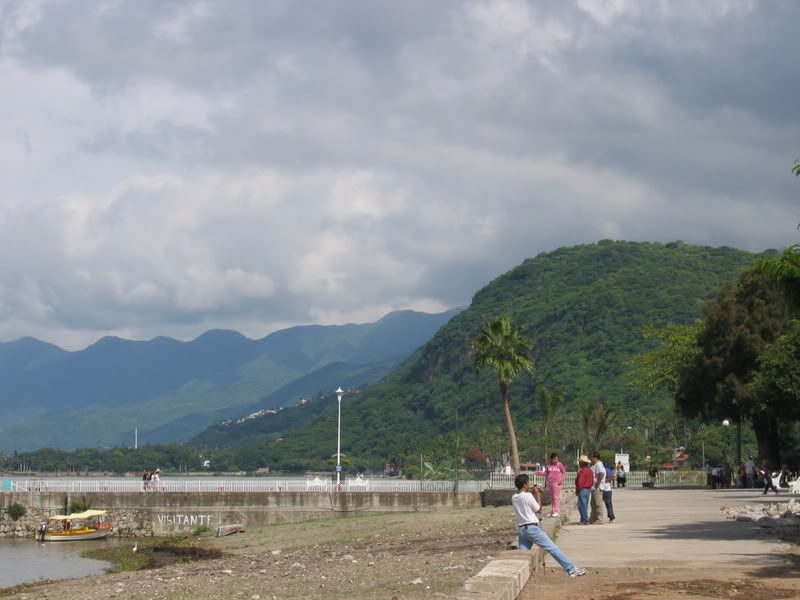 Visitors on the shore in the town of Chapala