First of all, thanks for the entries in my first giveaway!
I will be announcing the winner of the folk art chicken later tonight!
As for the other Mexican treasures, I have decided to wait a bit longer - once more people are back from vacations - to tell you about the items and have the drawings. So stay tuned!
There are so many things I haven't documented about my trip to Mexico yet, and one of which is the food! Here are some favorites: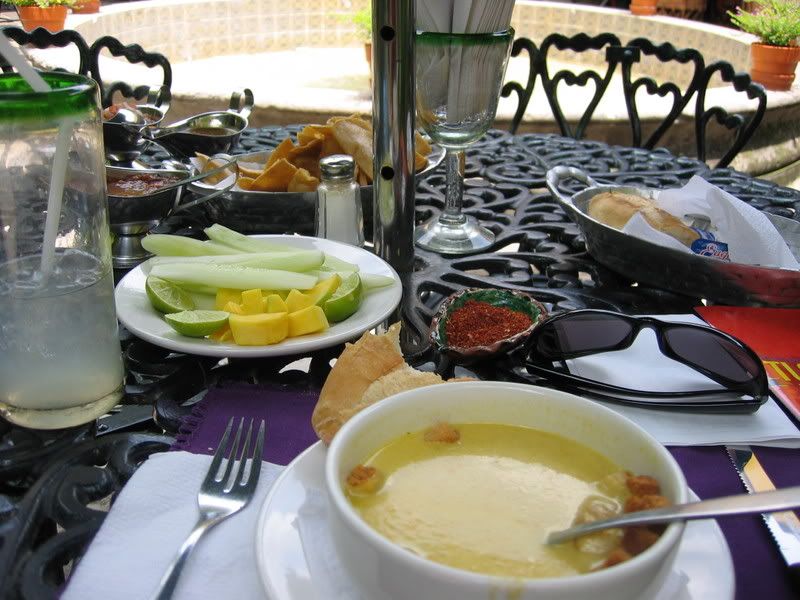 This was my first meal of the trip, at
El Patio
in Tlaquepaque. I had squash blossom soup to start out, and it was divine. The waitstaff brought a host of items to the table before I even got that: greasy (but delicious) tortilla chips, various salsas, bread and butter, and a plate of cucumber, mango, and lime slices. I had fresh-squeezed lemonade to drink.
This place was good, and it featured performances by female mariachis. However, they didn't give me my bill after I asked for it several times over the course of 45 minutes!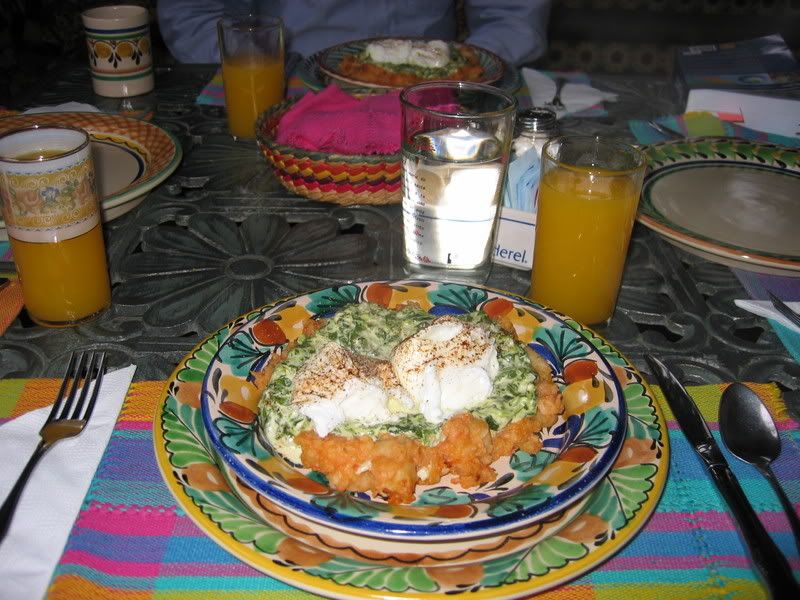 Wednesday's breakfast at
Casa de las Flores
was Eggs Florentine. The eggs themselves were just gorgeous! Stan showed us how to poach them in plastic wrap.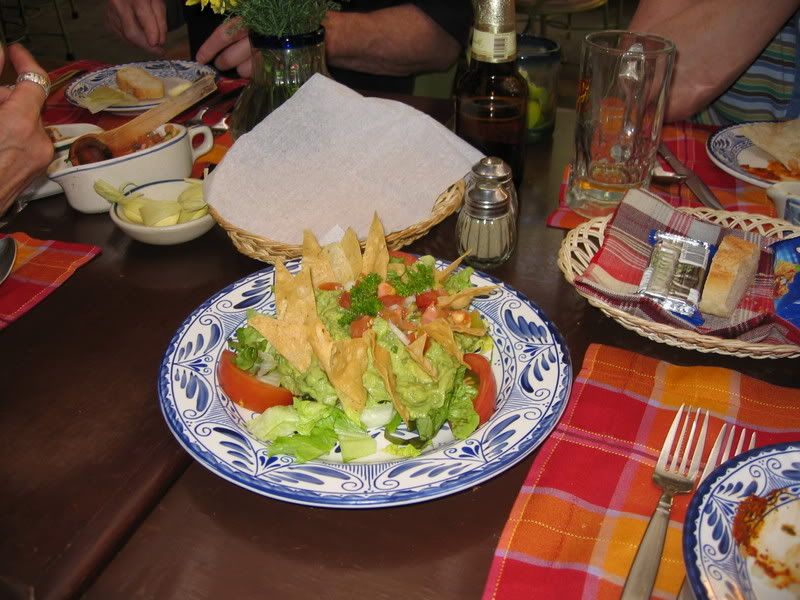 After our aborted trip to Tequila, at least my new friends and I were able to have a great lunch. This is the table at
Casa Fuerte
in Tlaquepaque. I loved the elaborate guacamole display. And check out the pats of butter in the upper left corner wrapped tamale-like in corn husks!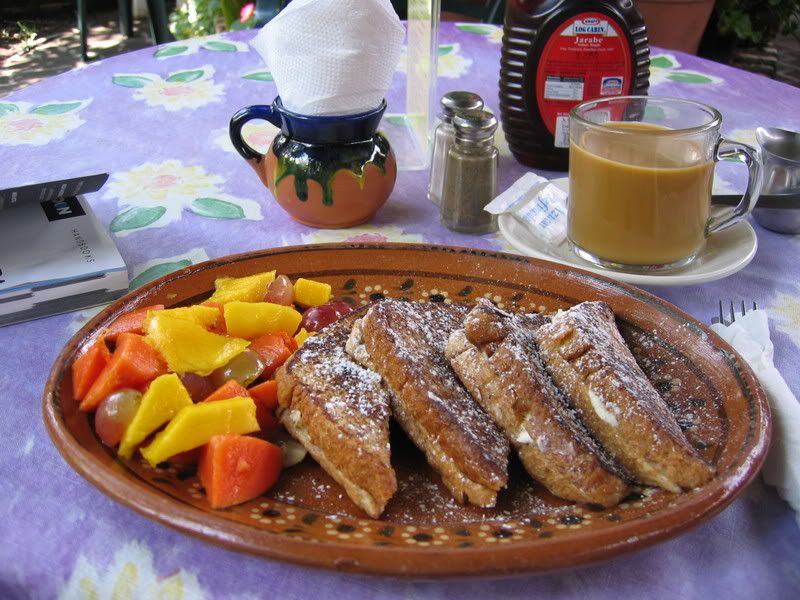 This was one of my most favorite meals, at the
Secret Garden
cafe in Ajijic. French toast stuffed with cream cheese and pecans and the most divine fruit salad: succulently ripe mangoes, papaya, and red grapes.
Mmmm...it was a delicious trip. An interesting thing about Mexico is that, like in Spain, they eat their main meal at lunch, between 2 - 4pm. I got used to that, and with the bountiful breakfast in the morning and the dessert in the evening at Casa de las Flores,
lunch was the only meal I purchased each day
!