It's finally time for the first Gonna Make a Change giveaway! I got the idea for this from my dear blogger friend,
Tricia at Sisterly Shenanigans
, who does fabulous giveaways for her readers every once in a while.
I have some small treasures I purchased on my trip to Mexico that I will be giving away to a few lucky Gonna Make a Change blog readers.
All you have to do to enter the drawing is leave me a comment on this entry or tomorrow's!
On Thursday evening, I will pick the winners at random and will post the results here.
So without any further ado, here is the first giveaway item: a folk art chicken handmade by the famous Ortega family!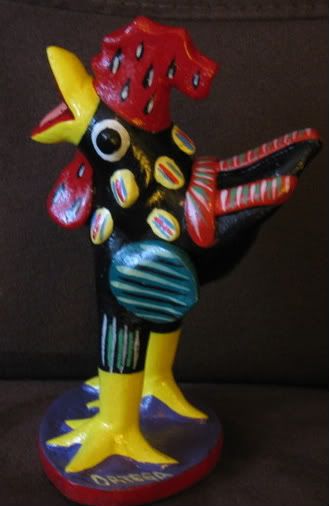 The chicken is about four inches tall and is signed.
I visited the Ortegas' workshop in Tonala and took these pictures.
Shaping the clay and sanding fired pieces.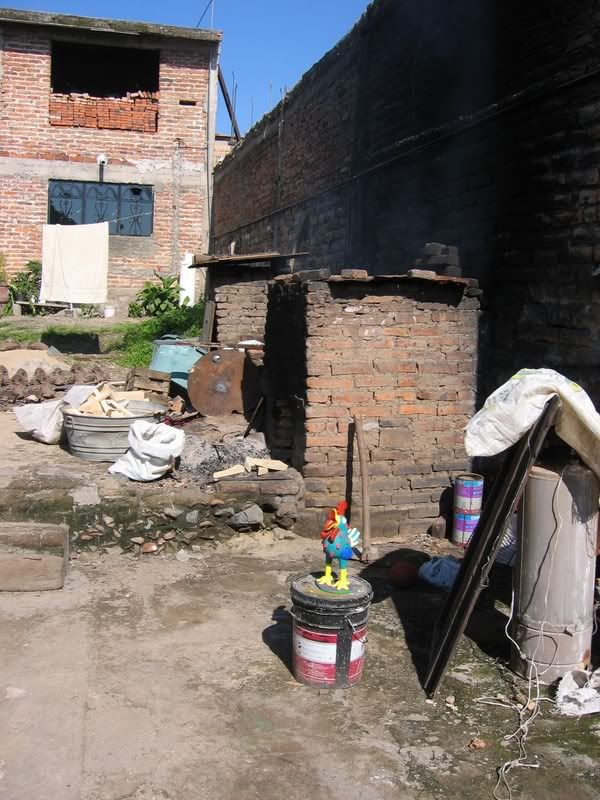 Their kilns.
Pieces drying in the sun.
Chickens waiting to be painted.
Hard at work with their pet, the dog and their muse, the duck.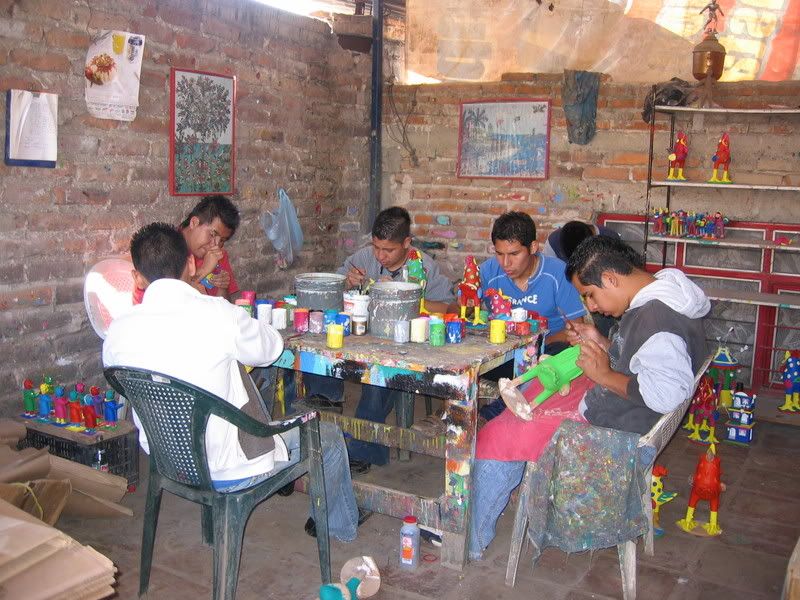 The magnificently colorful painting area.
I will mail the winner of the drawing this beautiful, miniature piece of Mexican folk art. But you have to write a comment in order to have a chance at winning!
Stay tuned for tomorrow, when I will unveil another giveaway item from Mexico!