Everyone needs a vacation once in a while. There have been a number of recent news articles, like this one in the
USA Today
,
stating the importance of vacation for one's mental health. I strongly believe in that.
My trip to Mexico that I have been documenting here in this blog was a vacation. I want to stress that. While I am extremely interested in humanitarian work while in foreign countries, sometimes you just need a vacation when you can focus more on your own needs and wants.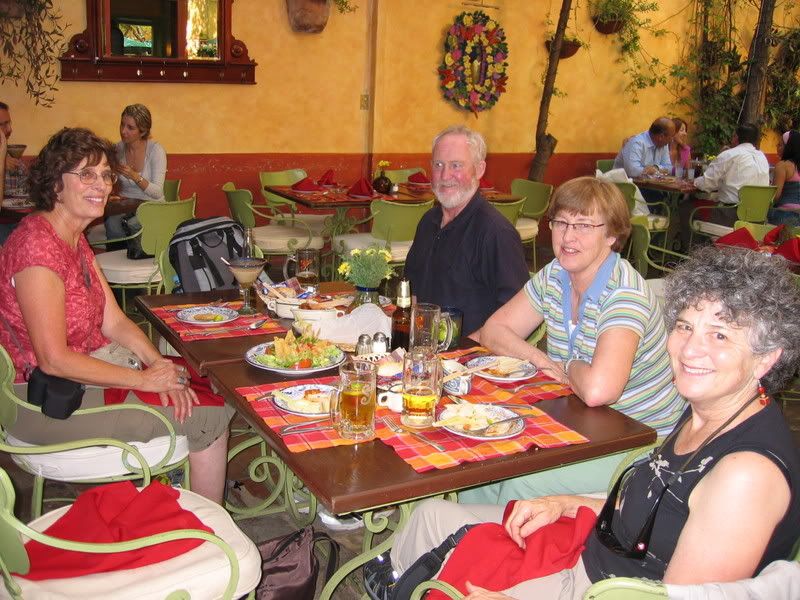 A relaxing lunch at Casa Fuerte in Tlaquepaque, Mexico with some of the great fellow travelers I met.
However, what I have found is that I am no longer satisfied with just sightseeing, relaxing, and food tasting, even in the most exotic locales. I started to feel something was missing. I kept pushing and pushing at that feeling as I began planning our trip to Guatemala this spring.
I realized what was missing was a connection with the people, a sense of not just consuming, and, yes, making some small difference.
For me, it's like the dramatic mind-shift that came after I first visited the developing world. Even though I did not want to go, once I went, my world was forever changed. From then on, my appetite for travel could only be sated completely by adventures to places in what is known as the Third World.
Now I feel the same way about adding some sort of change-making element to all my travels. Without it, my journeys have an emptiness to them.
So this entry is for anyone out there who has felt that emptiness, but couldn't put their finger on what exactly it was or how to fix it. These are my thoughts, now over half a year into my journey of figuring out what I can do to make a change.
How to make a difference while on vacation
The first step is realizing that you want to do something. It can be small or large. You need to decide what is important to you - what you need to have on your vacation and what you want to do.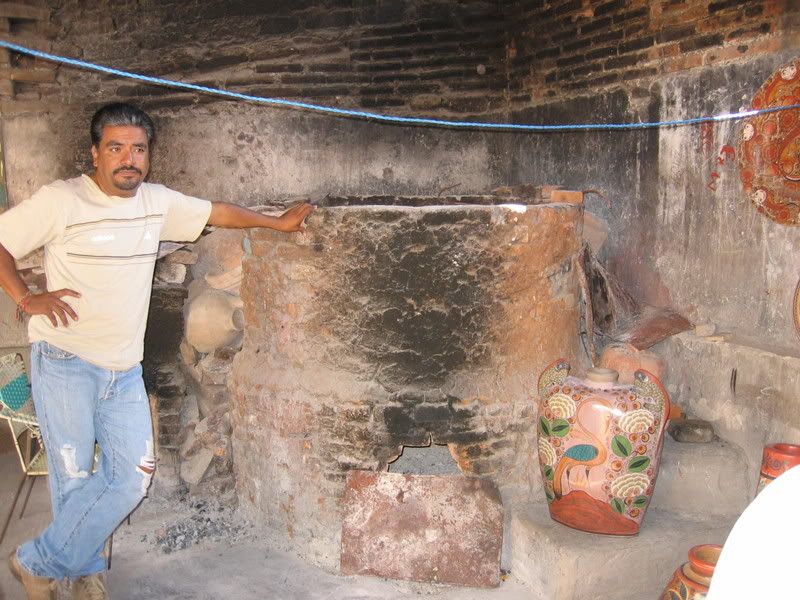 Vasquez son by his family's kiln and handmade vase - part of the artist studio tour in Tonala.
As for me, my trip to Mexico was planned only a month in advance, while I was moving into our new home, so I did not have the time to make highly detailed plans. I knew I wanted to relax and have the flexibility to spend afternoons taking naps, should I choose. I wanted to see new places without lengthy travel days. And I wanted to be able to give something back.

When I read the reviews about Casa de las Flores on TripAdvisor, I realized that something very important to me was being able to meet fellow travelers, as well. So I pounced and booked a week there.

Then I started researching nonprofit organizations in the Guadalajara area. I Googled all sorts of things, like "donations," and "volunteer" along with "Guadalajara." Unfortunately, I did not find much. So I emailed Stan, the host at Casa de las Flores, and asked him about whether there were any local organizations I could help and asked what I could do.

Stan directed me to Project Amigo, which I have highlighted before on my blog. He told me I could bring down donations that they could pick up. I took a look at Project Amigo's website and was relieved. Here was my opportunity!

Now, if I had done some more research before I had booked, I could have arranged for a side trip of a couple of days down to Colima, to visit Project Amigo myself. However, it was too late. Plus, my vacation would have started to become a bit hectic in the week I had, which would have undermined my goal of relaxation.
Two key points: you've got to know what you want in order to get the experience you desire, and you've got to do your research!
So, as you know, if you've been reading this blog, I brought down some donations for Project Amigo, and I had a very rejuvenating vacation. I needed to recharge my batteries, and I was able to do that, but I also was able to do a little something that whetted my appetite to do more, be more active once I got home.

In April, Michael and I went to Guatemala. I had found out about an organization called Mayan Families; we became donors and sponsors of two girls; and we re-shaped our trip around this group. It was fabulous. We were able to see two of the towns where Mayan Families is helping the poor, indigenous population, and we were able to see and participate in the works of the group first-hand. Not only that, but we also got to meet our sponsored girls and their family. [You can read all about our experience here.]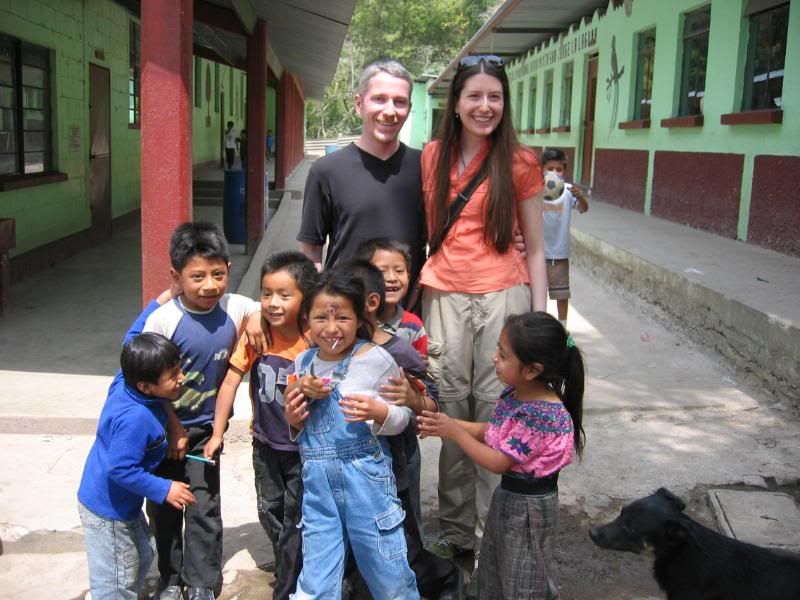 Michael and I visit the elementary school in San Jorge, Guatemala.

If you can connect with a group or someone who knows a group that is doing good, it's amazing what is possible. I honestly had no idea!

So these are some initial thoughts on why you might want to make a difference when you're on vacation and how you could go about doing so. This is a theme I will be exploring in detail over the course of my blog entries.

I'd like to hear what you think. What would you like to do on your vacation to create change? What lessons have you learned? What do you wish other people knew? I'm looking forward to starting a dialogue.