I have gotten a number of compliments on the look of my blog, so I wanted to do a feature on the young woman who is responsible for the artistic design.
Nikki Cochrane
is the kind of person I wish I could have been at 19. The Canadian university student is a successful entrepreneur; she is a philanthropist; and she is helping change people's lives...in more ways than one.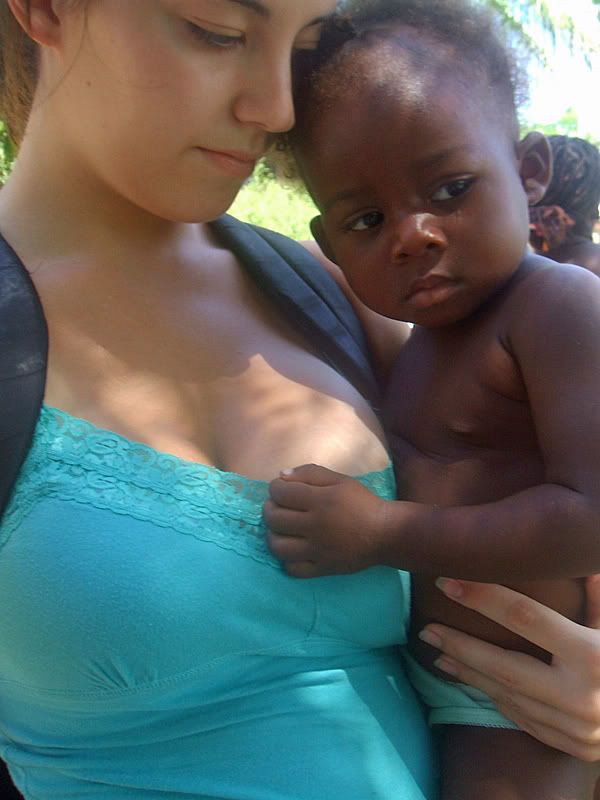 Nikki runs
Blogs for a Cause
, her own service through which she graphically designs blogs to raise money for her own volunteer travels and for established nonprofits.
Although she is raising money for charity, Nikki is in the business of giving new life to people's personal words. Like a journal maker, she creates the cover and the pages that entice the writer to put forth her thoughts, experiences, and dreams. And like that journal maker, the outward aesthetic details she creates lure the reader to pick up the piece and delve into its entries.
How does she do it? Nikki starts with a plain-jane Blogspot layout and creates something magical for her patrons. Using a scrapbooking-like format, Nikki takes internet store-bought graphics and mixes them with photos that hold special meaning for the blogger. Her result is simply a personalized header and an eye-catching background. However, the end effect is something akin to Cinderella's transformation.
With their redesigned blogs, Nikki's patrons go forth with new confidence. Even if they are not completely sure that their words will find resonance, their blogs look the part of something worth reading. The beauty and personal significance of the page keep drawing them back, and they write, and start to find their voice.
***

It's hard to believe, but Nikki only started blogging just over a year ago. She was looking for a place to put a story she was writing about a little girl in Ethiopia.
"Soon," she says, "People adopting from Ethiopia came across my blog, and I first started reading the blogs that other people were writing. Even now, most of these blogs are about adoption, or people doing volunteer work around the world. I quickly switched to my current blog (
http://www.endsforyou.blogspot.com/
) as I wanted to branch out from blogging just about my writing, and include more about myself and my interests."
The turning point was last summer, when she went to volunteer in the Dominican Republic. Nikki had been looking to do some kind of trip after she graduated from high school and before she went to University. After seeing a presentation at her school, Nikki felt drawn to take part in a program called
Hero Holiday
.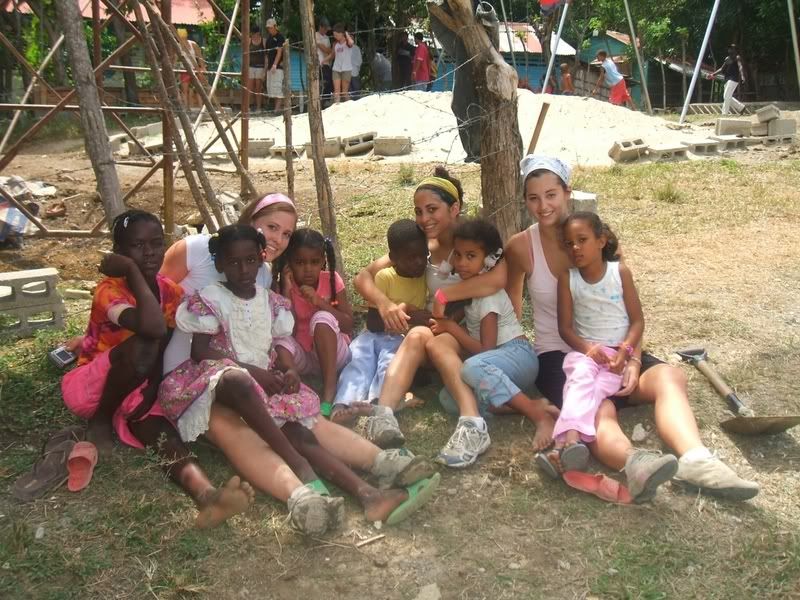 Although she initially knew very little about what she was getting herself into, the Dominican Republic wound up having an immense impact on her.
"I know not many people my age can say that they have had a turning point in their life, but my time spent volunteering in the DR was mine. The people will be forever in my heart. Despite the poverty they live in, they are vibrant, caring, and so loving. The moment I walked into my front door after coming home, I broke down in tears. I missed each and every person I met so much that it pained me."
In the Dominican Republic, Nikki helped build a school, distribute supplies, and work with children living in extreme poverty. One person made the experience especially real for Nikki.
"There is one little girl in particular who captured my heart. Her name is Frangelis and she will be 7 years old this summer. She lives in a small house with her mother and two siblings and attends the school that I helped to build. We formed an incredibly tight bond while I was there. When I was leaving, we both hugged each other crying and when I went to put her down, she wrapped her arms around my neck and wouldn't let go. Her mother had to come and pull her off me, and it just broke my heart. She taught me was true happiness is, and how to find enjoyment in the simple things in life. She is amazing."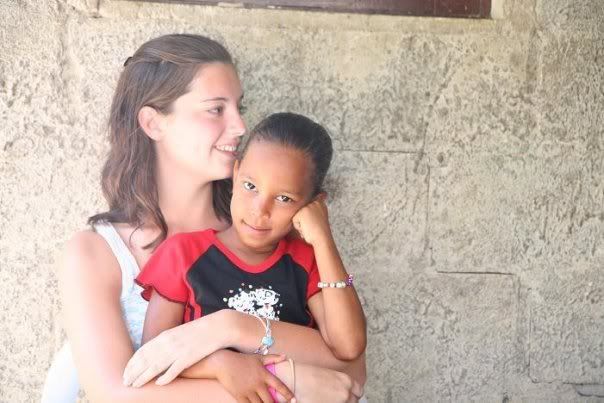 After Nikki came home last summer, she knew she had to return. However, how was she going to afford the $3500 cost as a University student? "I knew I had to do something huge in order to raise this money," she relates. "By that point, I was blogging regularly and got so tired of the boring Blogspot templates. I noticed a few blogs I read had some fun designs, and so I searched the web to teach myself how to do this. After many (many!) hours of learning,
Blogs for a Cause
was created."
Through this website, Nikki has now stylized close to 350 blogs. She has raised the entire amount needed for her to go back to the Dominican Republic this summer and some extra for a future trip. Because she donates $5 of the $20 fee per blog to different charities, she has also raised over $2000 for organizations such as
Kiva
, His Hands for Haiti, and
Mayan Families
.
Nikki just finished her first year at McMaster University in Hamilton, Ontario, where she is studying cultural anthropology. Her dream is to work at a company that deals with children living in poverty. If that does not work out, she would perhaps want to be an elementary school teacher.

I asked Nikki what one accomplishment would mean the most for her to achieve in her lifetime?
"It is hard to put my finger on just one thing. I know that I want to continue travelling and volunteering, and in particular, I would like to go to Ethiopia , Haiti , and India. I would love nothing more than to meet my sweet 11-year old sponsor child, Tsehay, in Ethiopia, so I am hoping that I am able to find a contact to help me organize this trip for the summer of 2009. I would also love to adopt a child one day. I know I am several years away from the time that I will be having children, but I love reading adoption blogs and think that it is truly amazing. I would love to have a large, multiracial family where my children grow up being educated on cultures and poverty around the world, and the role they can play in putting an end to poverty."

Through her blog, Nikki has introduced me to all sorts of inspirational people living these types of dreams that I never would have come across otherwise. In her volunteer work, her blogging, and her special way of fundraising - in so many ways, Nikki is on the road to being the change she wants to see in the world. I can't wait to see what this girl is going to do next!