After a long and adventurous day with Mayan Families, we took full advantage of Hotel Atitlan's jacuzzi.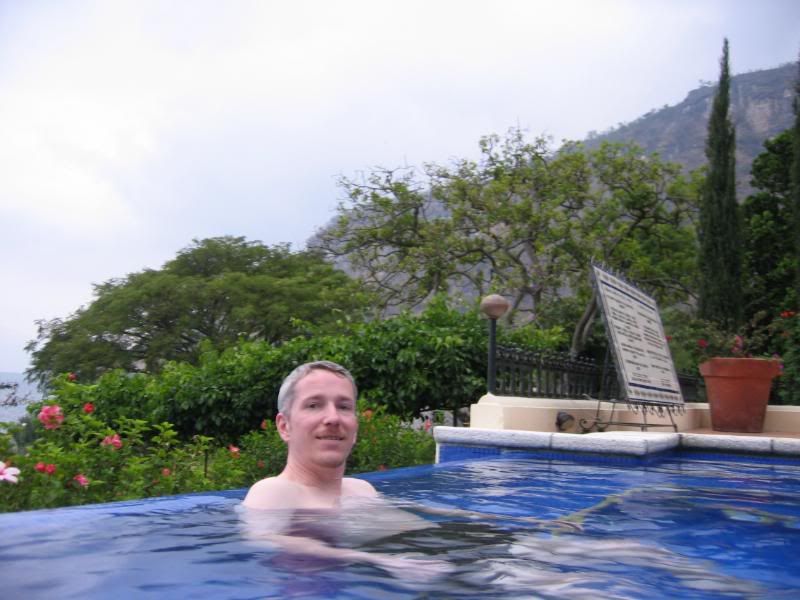 It was the most amazing view, looking out at the flowers and the lake ahead...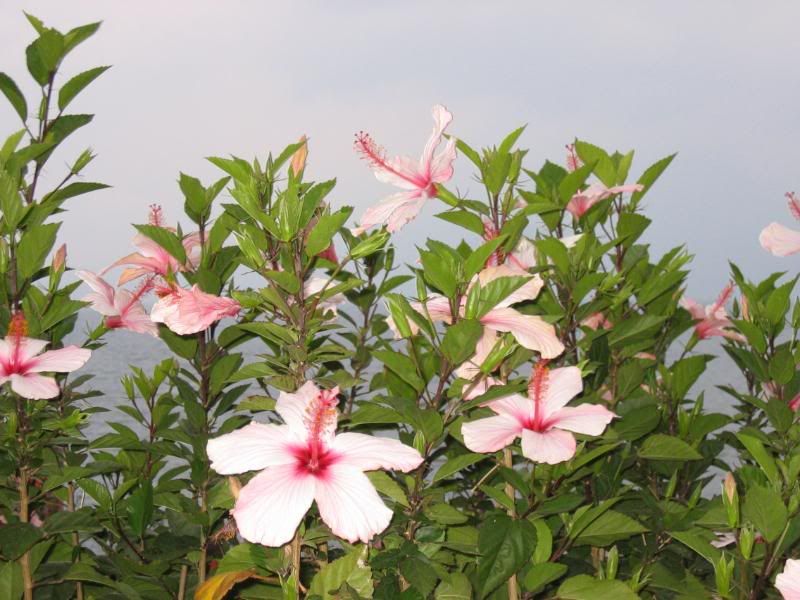 And seeing the clouds roll down the mountains behind us.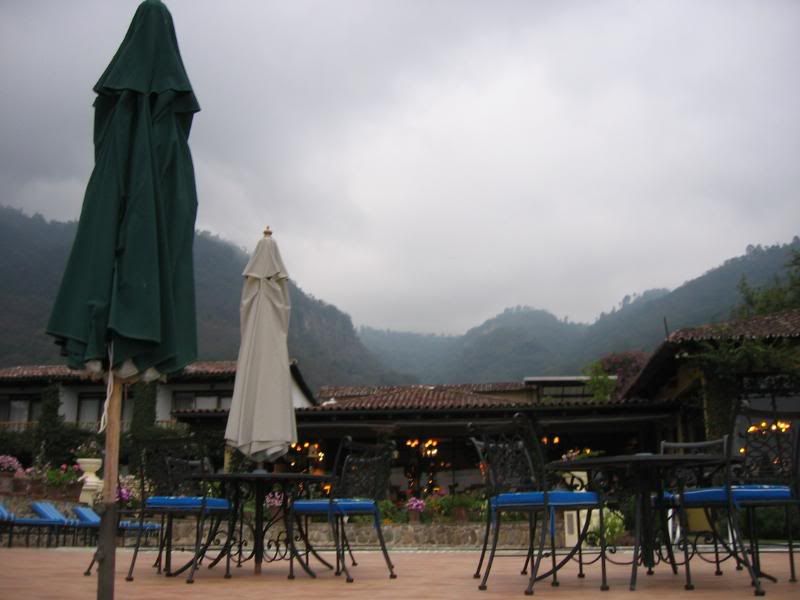 We sat back and relaxed for as long as we could. The moment was incredible to savor.
Finally, we got out and got ready for our night on the town in Panajachel. We ate at Circus Bar, which is decorated, as the name would suggest, with all manner of circus memorabilia.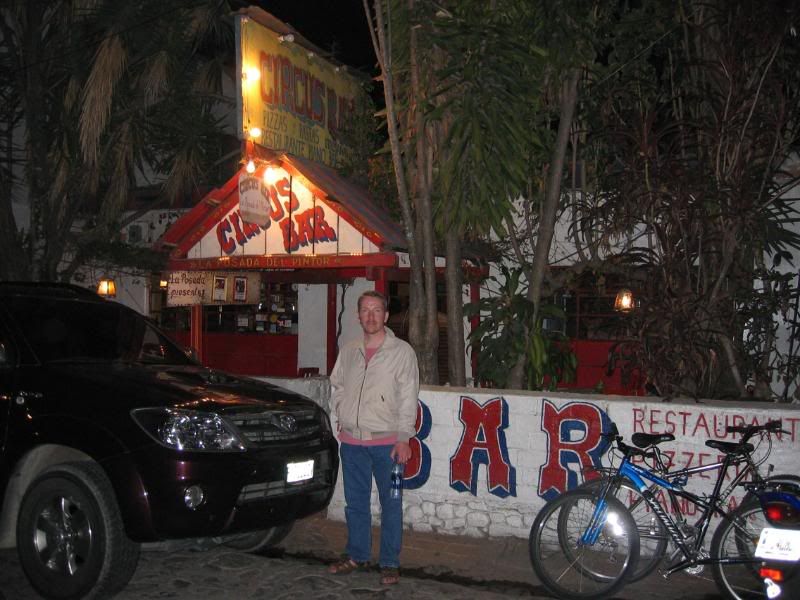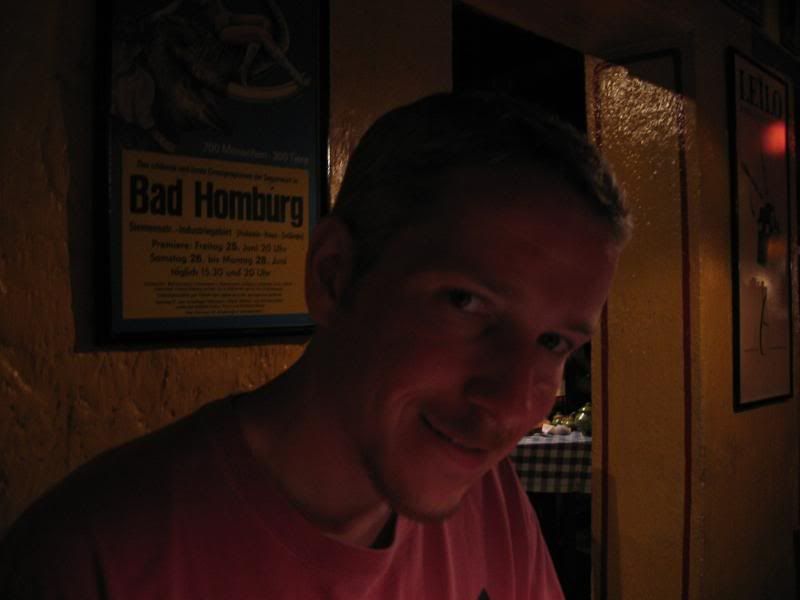 We even got some live music! It was a great end to the day.