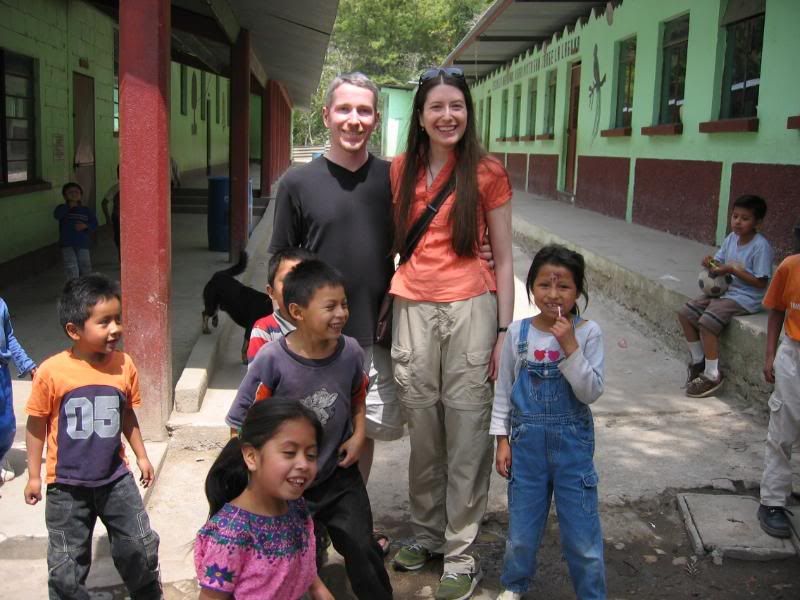 After much uncertainty, it is now official: Michael and I will be going back to Guatemala in December!


We are very psyched to return and see more of the country AND be able to help in a larger capacity. We will be taking part in several different projects while we are down there, including
Tricia's
orphanage Christmas party,
Mayan Families'
Tamale Basket project, more Christmas parties for kids, a vet clinic, and computer support.
We have already started to get to know some of the people who will be going down, and we can't wait to meet everyone in person!

I will be blogging about our adventures, so you'll get to hear all about it.

Can't come down to Guatemala, but want to take part in the festivities? Michael and I will be looking for gently used or new toys to bring down as presents for the children. Let me know if you have anything you'd like us to bring down!

More info to come!