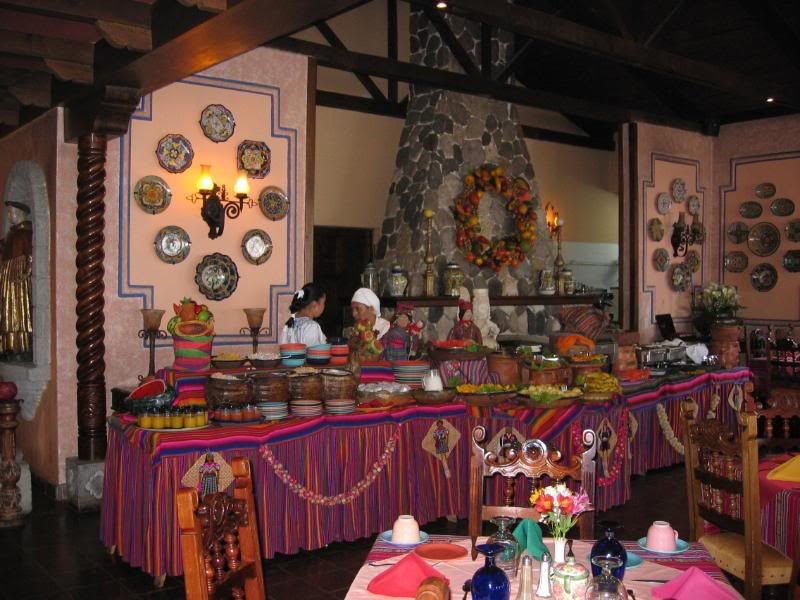 This is where Michael and I ate breakfast two weeks ago today: Hotel Atitlan's colorful buffet.
Here's the deal: this weekend, Michael and I need to paint our condo, install some things in the bathroom, and start sealing the shower tiles. This is the last free weekend we have before moving.
I would love to devote a good chunk of time to updating this blog, but my priority has to be the condo. So, I ask for everyone's patience one more time!